CONCEALED WEAPON PERMIT RECIPROCITY
Below you will find states have full reciprocity agreements in place  with the state of West Virginia. This means that for states on this  list concealed weapon permits are honored within West Virginia and West  Virginia concealed weapon permits are honored in the states on this list  as well. 
You will also find a "PARTIAL" Reciprocity list which means these states honor WV issued permits but WV does not currently honor permits from those states.
*This list may change at anytime and should only be used as a tool for general information. For the most up-to-date information on the laws surrounding Concealed carry permits in and outside of the state of West Virginia, you should contact the WVSP by following this link.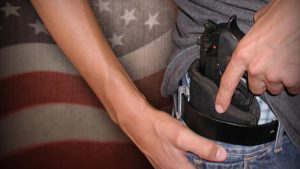 FULL RECIPROCITY
ALABAMA
ALASKA
ARIZONA
ARKANSAS
COLORADO
DELAWARE
FLORIDA
GEORGIA
IDAHO
IOWA
KANSAS
KENTUCKY
LOUISANA
MICHIGAN
MISSISSIPPI
MISSOURI
NEBRASKA
NEW HAMPSHIRE
NEW MEXICO
NORTH CAROLINA
NORTH DAKOTA
OHIO
OKLAHOMA
PENNSYLVANIA
SOUTH CAROLINA
SOUTH DAKOTA
TENNESSEE
TEXAS
UTAH
VIRGINIA
WYOMING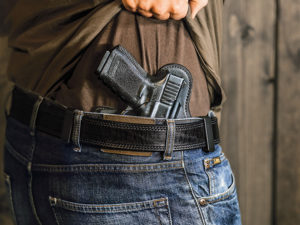 PARTIAL RECIPROCITY
INDIANA
MONTANA
NEVADA
VERMONT
WISCONSIN
*The Kenova Police Department is unable to process any concealed permit application. You must follow the instruction on the application and deliver to your county Sherriff department.